Thank you again for your help and support this past weekend with the Walk For Wishes! I heard over and over how much fun the magic show was and would love to hear your feedback for next year. Thank you again for all that you do to help make wishes come true!

Susan Smith
Development Manager, East
Make-A-Wish® Michigan
Copyright (C) 2008 - 2014 / MATRIX MAGIC SHOWS LLC / BRETSKY MAGIC - All Rights Reserved


*
*
*
*
*
*
*
Bret Beaudry frequently performs for patients and their families at Children's Hospital / DMC. Shows are broadcasted on closed circuit television for patients physically unable to attend.

"It was wonderful. The patients and families loved it! It was the most people we ever had show up to the activity center for a special event!! Thank you so much Bret! It is obvious you love what you do!"

D. Scanlon - DMC / Childrens Hospital of Michigan - Detroit, MI.



Bret Beaudry volunteered his time to
support and contribute to the success
of the following charities;

American Cancer Society
American Firemen's Foundation
American Heart Foundation
American Legion
American Red Cross
"Ava's After Glow" - Fundraiser
Baby Ella Foundation
Big Sean K Foundation
DMC - Children's Hospital of Michigan
Ducks Unlimited
Fraternal Order of Eagles
Fraternal Order of Police
Genessee Valley Area Retarded Children
Head Start of Michigan
International Order of Alhambra
Jerry Lewis Telethon for Muscular Distrophy
Let The Music Play
Lions Club International
Loyal Order of Moose
Make-A-Wish
Rainbow Connection
Rochester Adams Football
Roseville Buddies
Soupy Sales Telethon for The Retarded
Trout Unlimited
Veterans of Foreign Wars
Winning Futures
Bret performed for Marine City's Head Start Program "Graduating Class"
" WITH SINCERE APPRECIATION TO THOSE SERVING THE UNITED STATES OF AMERICA "
" IN HONOR OF THOSE WHO GAVE THE ULTIMATE SACRIFICE TO PROTECT OUR FREEDOM "
" GOD BLESS AMERICA "
The International Order of Alhambra - Galicia Caravan # 77 proudly presented Beaudry with an appreciation award for his special education, support, and assistance to mentally retarded children of Michigan.

Beaudry performed for the "Soupy Sales Telethon", various mental health facilites, participated in fund raisers and assisted children attending the Shrine Circus.
Beaudry, orchestrated a show to raise funds for the purchase a sign for the Genesee Valley Association for Retarded Citizens store in Flint Michigan.

"Once in a life-time we come across a young man sensitive to the needs of handicapped people and with the ambition and the wherewithal to truly help those people, you are such a person."

Max Galenter - Executive Director
Genesee County Association for Retarded Citizens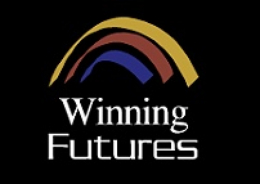 "Bret's commitment and over-kill mind set leaves virtually no opportunity missed. He is a perfectionist, and that shows up again and again. Last and most personal, I appreciate his personal commitment to me, I know his service to hundreds of others deeply appreciate his efforts and commitment."

"Bret, I extend again, my deepest heartfelt thank you."

Sam Cupp
Founder
Winning Futures & Michigan Sting Hockey Club

"MAKE-A-WISH" / "WALK FOR WISHES"

"Make-A-Wish" "Walk For Wishes" at the Detroit Zoo
Bret had fun tricking the "Roseville Buddies"
THE FOLLOWING IS A THNK YOU CARD I RECEIVED . . .
"There is a light in this world, a healing spirit more powerful than any darkness we may encounter. We may sometines lose sight of this force when there is suffering and too much pain. Then suddenly, the spirit will
emerge through the lives of ordinary people who hear a call and answer in extraordinary ways." ~ Mother Teresa





MAGIC at DMC Childrens Hospital "CAMP WISH-U-WELLA" ! ! !


Bret performed for 2015 Rainbow Connection Kensington Park Walk
Bret performed for "Soupy Sales Telethon For The Mentally Retarded"





















Copyright (C) 2008 / MATRIX MAGIC SHOWS LLC / MOTOR CITY MAGICIAN - All Rights Reserved